eDocTN is a social enterprise offering exceptional document management
services 

covering the entire lifecycle of a business record.
Our goal is to meet your document management needs by helping you control the forms and paper your organization handles everyday. Our services are designed to transform your operation into a paperless, more cost efficient environment ranging from mailroom solutions, to state-of-the-art document imaging, to the secure storage and retrieval of both paper and digital information.
The Arc Davidson County & Greater Nashville's experience in document management includes the world's largest insurance company, AIG.

Business Process Services
eDocTN provides your organization with a better way to manage records and forms. From helping an operation transition from paper to electronic processes, to managing historical records — we provide the services your business needs to eliminate the mountain of papers, recover office space, and improve the ease of managing your documents digitally. eDocTN also knows that turnaround time is important to you! We strive to create a process that minimizes turnaround time for your agency or commercial business. To accomplish this we can integrate the following services into your organization: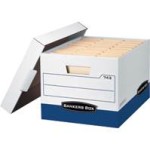 • Mailroom Management
• Document Scanning & Prepping
• Paper Filing
• Data Entry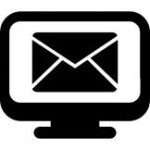 • Remote Quality Control
• Indexing of Your Digital Content
• Records Management & Retention Scheduling
• Document Hosting Hub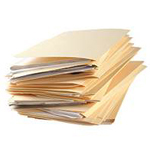 • Secure Shredding / Disposal
• Training and Support
• Temporary Administrative and Clerical Staffing
• Customized Services to Fit Your Needs
Whatever your challenges, eDocTN  is committed to providing you the best mix of services to satisfy your needs at a competitive cost!
A Social Return on Investment
eDocTN provides area businesses with more than just quality services and proven financial benefits. We deliver a social return-on-investment by creating employment opportunities for those that would likely otherwise be unemployed.

• Adults with disabilities

• Adults who have lost their employment

• Retirees

• Veterans of military service

• Single parents re-entering the workforce

 Adults with developmental disabilities thrive in this work environment given the varied positions available, enabling them to ensure the delivery of a quality work product.

 
An Innovative Program With a Bold Social Mission
The Benefits:
eDocTN employment opportunities, particularly those conducted in a client's facility, make it more likely a developmentally disabled person will:
• Increase his/her earnings potential
• Have greater control over his/her life
• Develop relationships that range from acquaintances to life partners
• Live in a home of his/her choice, with whom he/she chooses
• Enjoy inclusive recreation and other leisure activities that contribute significantly to a person's quality of life
Your organization and your employees will share the same results of our eDocTN employees:
• Pride
• Self-Gratification
• A Sense of Purpose

eDocTN's involvement goes beyond just looking at the numbers. In working with eDocTN your organization will realize a mutually benficial relationship with the disadvantaged groups who work here. Working with eDocTN will boost your organizations image, which your customers will notice.
Profits from eDocTN support The Arc Davidson County and Greater Nashville, providing support and advocacy for individuals with intellectual and developmental disabilities as well as their families across Middle Tennessee.
Contact Us
Learn how you can partner with us to receive the best service possible, while working towards the achievement of an important community goal:
Inclusion and employment for all!